EVEN MORE POWER, CONTROL,
STABILITY AND DEPTH, SHOT AFTER SHOT!
Renewed design and frames with exclusive patented ProKennex technologies.
Unequaled performance and total comfort. The new perfect playing experience.
Ki
5
Are you ready to be
a serial sniper?
The new mid-size frame with different profile, gives the new Ki5 stability and flexibility never seen before.

POWER ZONE
WITH OTHER RACKETS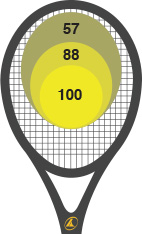 POWER ZONE
WITH KINETIC SYSTEM

Thanks to the elliptical stringbed, the trapezoidal frame shoulders, the perfect balance between weight, balance, swing weight and the contribution of Kinetic System and Kinetic Damping Chamber technologies, the new Ki5 gives you full control and comfort of every shots, in acceleration phase or change of directions.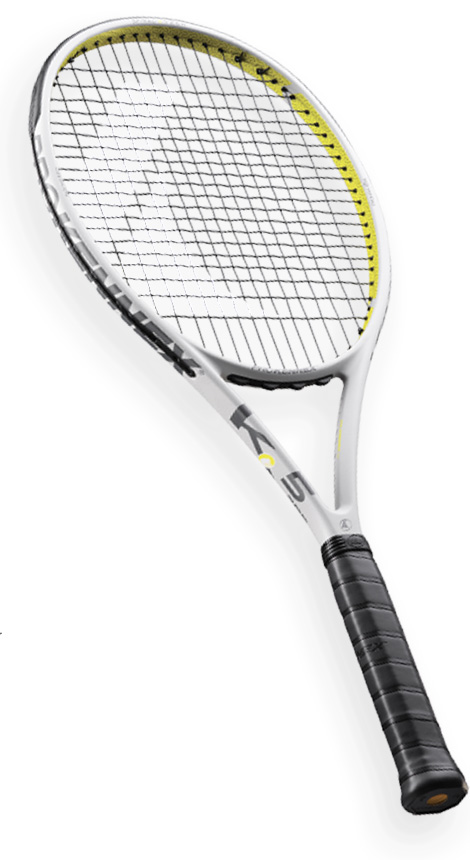 Ki
10
The spin master
is back in town.
The frame of the new Spin Master by ProKennex has been designed to enhance even more the exclusive Round Shaft technology. The Ki10 is an infallible weapon, especially for those who like to play the game from the back of the court.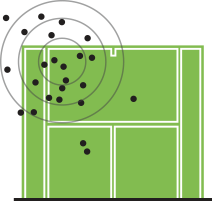 SHOT ACCURACY
WITH OTHER RACKETS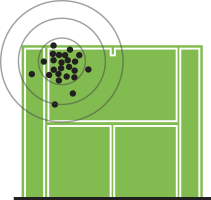 SHOT ACCURACY
WITH KINETIC SYSTEM

ProKennex Spin Master offers a nice firm feel that is ideal for heavy topspin hitting. The Kinetc System and Kinetic Damping Chamber ensure full stability, precision and comfort.

Ki
15
WARM YOUR WINNER INSTINCT
The Ki15 has always been synonymous with great versatility for the baseline play. Thanks to its particular design and the Kinetic Mass inside the racket head, every top or back spin shot is always in full control. As all Ki series models, the new Ki15 ensures great comfort and total absence of vibrations thanks to the Kinetic Damping Chamber.

CONVENTIONAL
GRAPHITE PRODUCTION